Jack Shian and the Mapa Mundi
"A twisting, turning, turbulent adventure" (Jane Sandell in The Scotsman)
| | |
| --- | --- |
| The evil Brashat may have been banished, and the powerful King's Chalice returned safely to the Shian Congress, but trouble is brewing: the enigmatic Kildashie have arrived on the scene.Being sworn enemies of the Brashat should make them allies of the Congress, but Jack is suspicious. | |
For a start they seem to have mastered the power of flight – although Jack's Grandpa Sandy soon explains that.
But conspiracies soon come to light, and a fight for survival begins. Only by finding the second Shian treasure, the mysterious Mapa Mundi, can Jack save the day.
And there's someone else he must save too…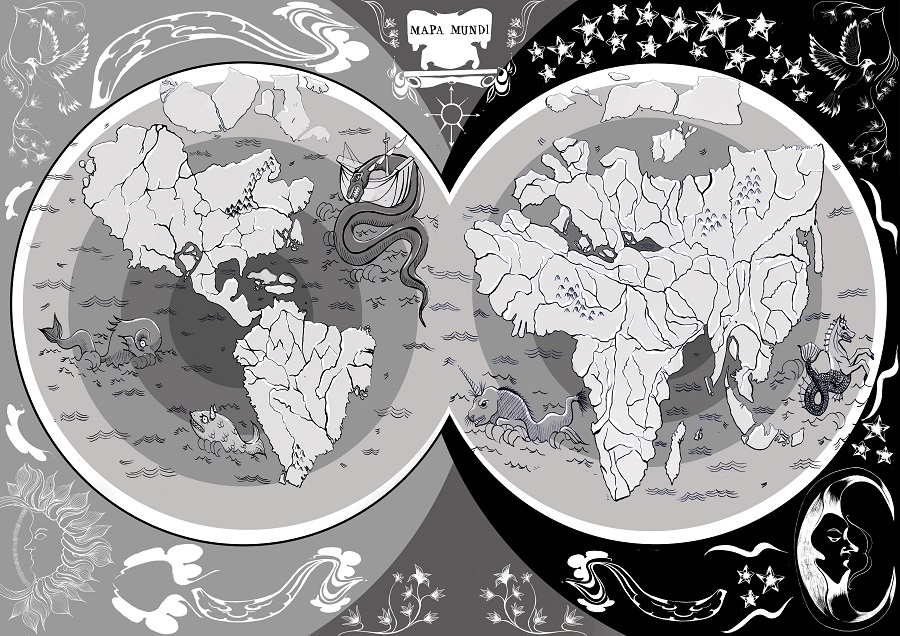 Jack Shian and the Mapa Mundi is the sequel to Jack Shian and the King's Chalice, published in 2013. The Mapa Mundi story is the second in the Shian Quest trilogy which follows Jack Shian and his cousins Petros, Rana, Lizzie and Ossian as they search for the magyckal treasures that will make the Destiny Stone even stronger.
The Shian Quest continues with
Jack Shian and the Destiny Stone – out autumn 2014!